Canadian Straight Key Month
The Straight Key Century Club's yearly on-air event promotes the club's many Canadian members. This year VC3K is the special call sign that has been granted in Canada for this event, which we refer to as the "Canadian Straight Key Month."
VC3K runs from Sept. 1st. through the 30th. It's a perfect time to introduce or reacquaint hams to the fun of hand-keyed Morse code sent with straight keys, bugs, and side-swipers. Members and non-members alike are welcome to hunt the Canadian-based VC3K stations. Non-members are encouraged but not required to use straight keys for their VC3K contacts. This year we hope to field VC3K operators in all Canadian provinces and territories. You can track your progress working the event stations by referring to the Stats section on the VC3K Straight Key Month page at the SKCC web site (www.skccgroup.com). Check for regular updates in your standings for Number of Areas, Bands and VC3K operators to document your success.
Earn a QSL card by making at least one contact with any VC3K event station. Work all provinces for a basic sweep; add territories for extra points; check the Op Schedule and Operator Map links to find where and when the VC3K stations are operating.




For SKCC members VC3K is a great opportunity to make lots of progress toward various club awards. Contacts with VC3K stations are valid for SKCC awards purposes. Also, by signing up as a VC3K Operator you can readily log dozens or hundreds of award-eligible QSOs with other SKCC members.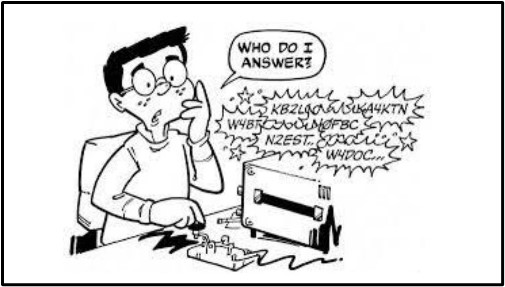 Would you like to sign on as one of our VC3K Operators? You can try it for just an hour or two. Or reserve a series of time slots throughout the month. Code speed and station sophistication are not important. The on-air exchanges tend to be fairly relaxed. Please contact the Province Coordinator in your area for more info. He or she will be eager to sign you up. Our VC3K Operators are key to a successful event!
73,
The VC3K Straight Key Month Committee
Le Straight Key Century Club organise chaque année un événement sur les ondes pour promouvoir ses nombreux membres canadiens. Cette année, VC3K est l'indicatif spécial Canadien accordé pour cet événement, que nous appelons le « Mois canadien de la Clé Droite ».
VC3K se déroulera du 1er au 30 septembre. C'est le moment idéal pour initier ou réintroduire les radioamateurs à l'amusement de la transmission en code Morse avec des clés droites, c'est-à-dire des manipulateurs ("straight keys"), des vibreurs ("bugs") ou des manipulateurs latéraux ("sideswipers").
Les membres et les non-membres sont invités à rechercher les stations VC3K basées au Canada. Les non-membres sont encouragés, mais pas obligés, à utiliser des clés droites lors de leurs contacts avec VC3K. Cette année, nous espérons qu'il y aura des opérateurs VC3K dans toutes les provinces et territoires canadiens. Vous pouvez suivre vos progrès de contacts avec les stations de l'événement en consultant la section Statistiques sur la page intitulée "VC3K Straight Key Month" sur le site Web du SKCC (www.skccgroup.com). Vous pourrez vérifier régulièrement les mises à jour de votre classement en ce qui concerne le nombre de régions, les bandes et les opérateurs VC3K afin de documenter votre réussite.
Vous mériterez une carte QSL en établissant au moins un contact avec une station VC3K de l'événement. Faites des contacts dans toutes les provinces pour une couverture de base ; ajoutez les territoires pour des points supplémentaires ; consultez les liens de l'horaire d'opération et de la carte des opérateurs pour savoir où et quand les stations VC3K sont en activité.
Pour les membres du SKCC, VC3K est une excellente opportunité de progresser vers divers prix du club. Les contacts avec les stations VC3K sont valables aux fins des récompenses du SKCC. De plus, en vous inscrivant en tant qu'opérateur VC3K, vous pouvez facilement enregistrer des dizaines voire des centaines de QSO éligibles aux prix avec d'autres membres du SKCC.
Souhaitez-vous vous inscrire en tant qu'un de nos opérateurs VC3K? Vous pouvez tenter l'expérience pendant une heure ou deux. Ou réserver une série de créneaux horaires tout au long du mois. La vitesse du code et la sophistication de la station ne sont pas importantes. Les échanges sur les ondes ont tendance à être assez détendus. Veuillez contacter le coordinateur de la province de votre région pour plus d'informations. Il ou elle sera ravi(e) de vous inscrire. Nos opérateurs VC3K sont essentiels pour la réussite de l'événement!
73,
Le commité du mois du SK Canadien