SKS Homepage
SKCC Homepage
---
<!INSERT SPECIAL-SOUND>

Special SKCC member: Dave - KB3MOW


<!Here are the categories.>

| | |
| --- | --- |
| &nbsp &nbsp &nbsp &nbsp &nbsp &nbsp | &nbsp &nbsp Categories (CAT) |
| &nbsp &nbsp &nbsp &nbsp &nbsp &nbsp | &nbsp &nbsp * = Special SKCC member. |
| &nbsp &nbsp &nbsp &nbsp &nbsp &nbsp | &nbsp &nbsp 1 = 1 watt or less. |
| &nbsp &nbsp &nbsp &nbsp &nbsp &nbsp | &nbsp &nbsp 2 = Greater than 1 watt, up to 5 watts. |
| &nbsp &nbsp &nbsp &nbsp &nbsp &nbsp | &nbsp &nbsp 3 = Greater than 5 watts, up to 100 watts. |
| &nbsp &nbsp &nbsp &nbsp &nbsp &nbsp | &nbsp &nbsp 4 = Greater than 100 watts. |
SKCC SKS Results
Date: May 27, 2009
<!INSERT THEME> Club call: K9SKC
<!INSERT SPECIAL-OPR2> Information: <!font size="3" face="Tahoma" color="Yellow"> SKS Homepage
Number of participants: 74


QSOs x Mult + Bonus = Score




Results by Final Score

| Rank | CAT | Call | Name | SKCC | QTH | QSO's | Mult | Bonus | Score |
| --- | --- | --- | --- | --- | --- | --- | --- | --- | --- |
| - | *3 | K9SKC | Dave | 4121T | PA | 22 | 16 | 80 | 432 |
| 1 | 4 | K4BAI | John | 3280 | GA | 57 | 31 | 285 | 2052 |
| 2 | 3 | K4ZGB | Tom | 796T | AL | 48 | 30 | 240 | 1680 |
| 3 | 3 | W5ZR | Bert | 2931T | LA | 40 | 26 | 250 | 1290 |
| 4 | 3 | NG7Z | Paul | 802T | WA | 36 | 25 | 190 | 1090 |
| 5 | 3 | NØTA | John | 2826T | CO | 36 | 23 | 220 | 1048 |
| 6 | 3 | WA1LWS | Hans | 1933T | MD | 32 | 23 | 155 | 891 |
| 7 | 3 | K1NV | Jon | 2609-T | NV | 33 | 21 | 170 | 863 |
| 8 | 3 | K2ZC | Dave | 1945T | NJ | 30 | 20 | 140 | 740 |
| 9 | 3 | KKØI | Jack | 2370T | WI | 28 | 18 | 155 | 659 |
| 10 | 3 | NR9B | Bill | 4986 C | MI | 24 | 20 | 145 | 625 |
| 11 | 2 | N1LU | Don | 2252T | NH | 24 | 17 | 170 | 578 |
| 12 | 4 | N6WK | Gordon | 3T | CA | 19 | 18 | 125 | 467 |
| 13 | 3 | W6UT | Dennis | 2417T | CA | 22 | 16 | 110 | 462 |
| 14 | 3 | K4DMU | Joe | 5036C | KY | 18 | 14 | 195 | 447 |
| 15 | 3 | WA1AR | Alan | 4079T | MA | 21 | 16 | 100 | 436 |
| 16 | 2 | KB4QQJ | Randy | 3508T | NC | 19 | 14 | 145 | 411 |
| 17 | 2 | VE3AKV | Bob | 5204T | On | 22 | 13 | 100 | 386 |
| 18 | 3 | K8EE | Gene | 4080 | Ohio | 19 | 14 | 105 | 371 |
| 19 | 2 | WB7CAG | Gary | 4360 | AZ | 20 | 14 | 85 | 365 |
| 19 | 3 | KØCW | Charles | 4962 | MO | 20 | 15 | 65 | 365 |
| 21 | 3 | AF2Z | Drew | 2082T | NJ | 18 | 14 | 105 | 357 |
| 22 | 3 | WA9VEE | Wayne | 4844 | WI | 17 | 15 | 100 | 355 |
| 23 | 2 | W5TM | Ed | 4530 | OK | 15 | 13 | 100 | 295 |
| 23 | 3 | K5ENA | John | 3045T | OK | 15 | 13 | 100 | 295 |
| 23 | 3 | NE7D | Rock | 665T | OR | 20 | 10 | 95 | 295 |
| 26 | 3 | NT9K | Bill | 1926T | FL | 14 | 12 | 105 | 273 |
| 27 | 3 | K8MEG | Rich | 4637 | MI | 13 | 12 | 80 | 236 |
| 28 | 3 | K6JF | Jim | 4261T | CA | 15 | 10 | 75 | 225 |
| 29 | 3 | KD8CGH | Bob | 4203T | OH | 14 | 12 | 55 | 223 |
| 30 | 3 | N9GGE | John | 2886 | IL | 12 | 10 | 100 | 220 |
| 31 | 3 | NØUMP | Bill | 659T | MO | 13 | 11 | 75 | 218 |
| 32 | 3 | K2RFP | Dick | 2099T | NY | 13 | 13 | 40 | 209 |
| 33 | 3 | KA2KGP | Tom | 1494 | NY | 14 | 9 | 80 | 206 |
| 34 | 2 | W6GMT | Brock | 4774 | MN | 11 | 10 | 95 | 205 |
| 35 | 3 | KK9U | Mark | 3818 | IN | 11 | 10 | 90 | 200 |
| 35 | 3 | WA1VIL | Greg | 443C | MA | 11 | 10 | 90 | 200 |
| 37 | 3 | W1LIC | Wes | 1142 | ME | 12 | 9 | 90 | 198 |
| 38 | 3 | AB1BW | George | 2468T | CT | 10 | 10 | 75 | 175 |
| 39 | 2 | KQ1P | John | 5068 | ME | 9 | 8 | 95 | 167 |
| 40 | 3 | WD4AXA | Ted | 5175T | AL | 10 | 10 | 65 | 165 |
| 41 | 3 | VE3HNE | Walt | 4893 | On | 10 | 8 | 75 | 155 |
| 42 | 3 | KL7GLL | Gene | 1098T | VA | 9 | 8 | 80 | 152 |
| 43 | 3 | AD5WI | Mark | 866T | AR | 10 | 7 | 80 | 150 |
| 44 | 2 | N4KGL/5 | Greg | 5123C | TX | 8 | 7 | 85 | 141 |
| 45 | 1 | N4FI | Dan | 324 T | VA | 9 | 6 | 85 | 139 |
| 46 | 2 | NA7US | Mitch | 5299 | WA | 8 | 7 | 70 | 126 |
| 47 | 2 | N9AKF | Bart | 1625C | IN | 5 | 5 | 100 | 125 |
| 48 | 3 | KA2FIR | Mike | 3377 | NJ | 9 | 7 | 60 | 123 |
| 49 | 3 | N8XE | Jason | 3806 | OH | 8 | 7 | 65 | 121 |
| 50 | 4 | UU1CC | Andy | 3072C | Ukr | 7 | 6 | 70 | 112 |
| 51 | 2 | W9CC | Larry | 469T | IN | 9 | 9 | 30 | 111 |
| 52 | 3 | KCØVNK | Scott | 3522 | MN | 10 | 8 | 30 | 110 |
| 53 | 2 | N2UM | Gary | 3041T | NY | 6 | 6 | 70 | 106 |
| 54 | 3 | W9TFC | John | 1391T | WI | 8 | 8 | 40 | 104 |
| 55 | 2 | KØKEX | Rick | 5220T | MO | 6 | 6 | 55 | 91 |
| 55 | 3 | K4JPN | Steve | 2402 | GA | 6 | 6 | 55 | 91 |
| 57 | 2 | WA6L | John | 4210C | CA | 6 | 6 | 45 | 81 |
| 57 | 2 | WDØK | Rich | 6164 | MN | 6 | 6 | 45 | 81 |
| 59 | 3 | W1PID | Jim | 676 | NH | 6 | 6 | 40 | 76 |
| 60 | 2 | AB8FJ | Ted | 62C | OH | 5 | 4 | 55 | 75 |
| 60 | 3 | KK7YJ | Jim | 2728T | MT | 5 | 5 | 50 | 75 |
| 60 | 3 | WA2JSG | Curt | 3018T | NJ | 6 | 5 | 45 | 75 |
| 63 | 1 | WIØS | Kieth | 2048T | MN | 7 | 6 | 30 | 72 |
| 64 | 3 | KD5MMM | Phil | 4209 | TX | 5 | 5 | 40 | 65 |
| 65 | 2 | W2JEK | Don | 5279 | NJ | 4 | 3 | 40 | 52 |
| 66 | 3 | KAØCSW | Jim | 3741T | MN | 6 | 5 | 20 | 50 |
| 67 | 3 | W4KRN | Karen | 4495T | VA | 4 | 4 | 30 | 46 |
| 67 | 3 | WL7WH | Bob | 2940T | AK | 4 | 4 | 30 | 46 |
| 69 | 3 | AA9KH | Jay | 0219C | IL | 3 | 3 | 30 | 39 |
| 70 | 3 | K2PAY | Jerry | 4304C | NY | 3 | 3 | 10 | 19 |
| 71 | 3 | K6CSL | Bert | 4486 | CA | 3 | 3 | 0 | 9 |
| 72 | 3 | WØSZV | Eldon | 4999 | MO | 1 | 1 | 0 | 1 |
| 73 | 3 | ZL2BLQ | Stan | 4356T | Nz | 0 | 0 | 0 | 0 |
Results by Category and Final Score

| Rank | CAT | Call | Name | SKCC | QTH | QSO's | Mult | Bonus | Score |
| --- | --- | --- | --- | --- | --- | --- | --- | --- | --- |
| 1 | *3 | K9SKC | Dave | 4121T | PA | 22 | 16 | 80 | 432 |
| 1 | 1 | N4FI | Dan | 324 T | VA | 9 | 6 | 85 | 139 |
| 2 | 1 | WIØS | Kieth | 2048T | MN | 7 | 6 | 30 | 72 |
| 1 | 2 | N1LU | Don | 2252T | NH | 24 | 17 | 170 | 578 |
| 2 | 2 | KB4QQJ | Randy | 3508T | NC | 19 | 14 | 145 | 411 |
| 3 | 2 | VE3AKV | Bob | 5204T | On | 22 | 13 | 100 | 386 |
| 4 | 2 | WB7CAG | Gary | 4360 | AZ | 20 | 14 | 85 | 365 |
| 5 | 2 | W5TM | Ed | 4530 | OK | 15 | 13 | 100 | 295 |
| 6 | 2 | W6GMT | Brock | 4774 | MN | 11 | 10 | 95 | 205 |
| 7 | 2 | KQ1P | John | 5068 | ME | 9 | 8 | 95 | 167 |
| 8 | 2 | N4KGL/5 | Greg | 5123C | TX | 8 | 7 | 85 | 141 |
| 9 | 2 | NA7US | Mitch | 5299 | WA | 8 | 7 | 70 | 126 |
| 10 | 2 | N9AKF | Bart | 1625C | IN | 5 | 5 | 100 | 125 |
| 11 | 2 | W9CC | Larry | 469T | IN | 9 | 9 | 30 | 111 |
| 12 | 2 | N2UM | Gary | 3041T | NY | 6 | 6 | 70 | 106 |
| 13 | 2 | KØKEX | Rick | 5220T | MO | 6 | 6 | 55 | 91 |
| 14 | 2 | WA6L | John | 4210C | CA | 6 | 6 | 45 | 81 |
| 14 | 2 | WDØK | Rich | 6164 | MN | 6 | 6 | 45 | 81 |
| 15 | 2 | AB8FJ | Ted | 62C | OH | 5 | 4 | 55 | 75 |
| 16 | 2 | W2JEK | Don | 5279 | NJ | 4 | 3 | 40 | 52 |
| 1 | 3 | K4ZGB | Tom | 796T | AL | 48 | 30 | 240 | 1680 |
| 2 | 3 | W5ZR | Bert | 2931T | LA | 40 | 26 | 250 | 1290 |
| 3 | 3 | NG7Z | Paul | 802T | WA | 36 | 25 | 190 | 1090 |
| 4 | 3 | NØTA | John | 2826T | CO | 36 | 23 | 220 | 1048 |
| 5 | 3 | WA1LWS | Hans | 1933T | MD | 32 | 23 | 155 | 891 |
| 6 | 3 | K1NV | Jon | 2609-T | NV | 33 | 21 | 170 | 863 |
| 7 | 3 | K2ZC | Dave | 1945T | NJ | 30 | 20 | 140 | 740 |
| 8 | 3 | KKØI | Jack | 2370T | WI | 28 | 18 | 155 | 659 |
| 9 | 3 | NR9B | Bill | 4986 C | MI | 24 | 20 | 145 | 625 |
| 10 | 3 | W6UT | Dennis | 2417T | CA | 22 | 16 | 110 | 462 |
| 11 | 3 | K4DMU | Joe | 5036C | KY | 18 | 14 | 195 | 447 |
| 12 | 3 | WA1AR | Alan | 4079T | MA | 21 | 16 | 100 | 436 |
| 13 | 3 | K8EE | Gene | 4080 | Ohio | 19 | 14 | 105 | 371 |
| 14 | 3 | KØCW | Charles | 4962 | MO | 20 | 15 | 65 | 365 |
| 15 | 3 | AF2Z | Drew | 2082T | NJ | 18 | 14 | 105 | 357 |
| 16 | 3 | WA9VEE | Wayne | 4844 | WI | 17 | 15 | 100 | 355 |
| 17 | 3 | K5ENA | John | 3045T | OK | 15 | 13 | 100 | 295 |
| 17 | 3 | NE7D | Rock | 665T | OR | 20 | 10 | 95 | 295 |
| 18 | 3 | NT9K | Bill | 1926T | FL | 14 | 12 | 105 | 273 |
| 19 | 3 | K8MEG | Rich | 4637 | MI | 13 | 12 | 80 | 236 |
| 20 | 3 | K6JF | Jim | 4261T | CA | 15 | 10 | 75 | 225 |
| 21 | 3 | KD8CGH | Bob | 4203T | OH | 14 | 12 | 55 | 223 |
| 22 | 3 | N9GGE | John | 2886 | IL | 12 | 10 | 100 | 220 |
| 23 | 3 | NØUMP | Bill | 659T | MO | 13 | 11 | 75 | 218 |
| 24 | 3 | K2RFP | Dick | 2099T | NY | 13 | 13 | 40 | 209 |
| 25 | 3 | KA2KGP | Tom | 1494 | NY | 14 | 9 | 80 | 206 |
| 26 | 3 | KK9U | Mark | 3818 | IN | 11 | 10 | 90 | 200 |
| 26 | 3 | WA1VIL | Greg | 443C | MA | 11 | 10 | 90 | 200 |
| 27 | 3 | W1LIC | Wes | 1142 | ME | 12 | 9 | 90 | 198 |
| 28 | 3 | AB1BW | George | 2468T | CT | 10 | 10 | 75 | 175 |
| 29 | 3 | WD4AXA | Ted | 5175T | AL | 10 | 10 | 65 | 165 |
| 30 | 3 | VE3HNE | Walt | 4893 | On | 10 | 8 | 75 | 155 |
| 31 | 3 | KL7GLL | Gene | 1098T | VA | 9 | 8 | 80 | 152 |
| 32 | 3 | AD5WI | Mark | 866T | AR | 10 | 7 | 80 | 150 |
| 33 | 3 | KA2FIR | Mike | 3377 | NJ | 9 | 7 | 60 | 123 |
| 34 | 3 | N8XE | Jason | 3806 | OH | 8 | 7 | 65 | 121 |
| 35 | 3 | KCØVNK | Scott | 3522 | MN | 10 | 8 | 30 | 110 |
| 36 | 3 | W9TFC | John | 1391T | WI | 8 | 8 | 40 | 104 |
| 37 | 3 | K4JPN | Steve | 2402 | GA | 6 | 6 | 55 | 91 |
| 38 | 3 | W1PID | Jim | 676 | NH | 6 | 6 | 40 | 76 |
| 39 | 3 | KK7YJ | Jim | 2728T | MT | 5 | 5 | 50 | 75 |
| 39 | 3 | WA2JSG | Curt | 3018T | NJ | 6 | 5 | 45 | 75 |
| 40 | 3 | KD5MMM | Phil | 4209 | TX | 5 | 5 | 40 | 65 |
| 41 | 3 | KAØCSW | Jim | 3741T | MN | 6 | 5 | 20 | 50 |
| 42 | 3 | W4KRN | Karen | 4495T | VA | 4 | 4 | 30 | 46 |
| 42 | 3 | WL7WH | Bob | 2940T | AK | 4 | 4 | 30 | 46 |
| 43 | 3 | AA9KH | Jay | 0219C | IL | 3 | 3 | 30 | 39 |
| 44 | 3 | K2PAY | Jerry | 4304C | NY | 3 | 3 | 10 | 19 |
| 45 | 3 | K6CSL | Bert | 4486 | CA | 3 | 3 | 0 | 9 |
| 46 | 3 | WØSZV | Eldon | 4999 | MO | 1 | 1 | 0 | 1 |
| 47 | 3 | ZL2BLQ | Stan | 4356T | Nz | 0 | 0 | 0 | 0 |
| 1 | 4 | K4BAI | John | 3280 | GA | 57 | 31 | 285 | 2052 |
| 2 | 4 | N6WK | Gordon | 3T | CA | 19 | 18 | 125 | 467 |
| 3 | 4 | UU1CC | Andy | 3072C | Ukr | 7 | 6 | 70 | 112 |



<!INSERT NO-STATS> Sprint Stats



Number of participants by state..
| | | | | | | | | | |
| --- | --- | --- | --- | --- | --- | --- | --- | --- | --- |
| AK 1 | AL 2 | AR 1 | AZ 1 | CA 5 | CO 1 | CT 1 | DE 0 | FL 1 | GA 2 |
| HI 0 | IA 0 | ID 0 | IL 2 | IN 3 | KS 0 | KY 1 | LA 1 | MA 2 | MD 1 |
| ME 2 | MI 2 | MN 5 | MO 4 | MS 0 | MT 1 | NC 1 | ND 0 | NE 0 | NH 2 |
| NJ 5 | NM 0 | NV 1 | NY 4 | OH 3 | OK 2 | OR 1 | PA 1 | RI 0 | SC 0 |
| SD 0 | TX 2 | TN 0 | UT 0 | VA 3 | VT 0 | WA 2 | WI 3 | WV 0 | WY 0 |



Total USA participants: 69
Total non-USA participants: 5
<!INSERT STATS-1>


Number of QSOs by state..
| | | | | | | | | | |
| --- | --- | --- | --- | --- | --- | --- | --- | --- | --- |
| AK 4 | AL 58 | AR 10 | AZ 20 | CA 65 | CO 36 | CT 10 | DE 0 | FL 14 | GA 63 |
| HI 0 | IA 0 | ID 0 | IL 15 | IN 25 | KS 0 | KY 18 | LA 40 | MA 32 | MD 32 |
| ME 21 | MI 37 | MN 40 | MO 40 | MS 0 | MT 5 | NC 19 | ND 0 | NE 0 | NH 30 |
| NJ 67 | NM 0 | NV 33 | NY 36 | OH 27 | OK 30 | OR 20 | PA 22 | RI 0 | SC 0 |
| SD 0 | TX 13 | TN 0 | UT 0 | VA 22 | VT 0 | WA 44 | WI 53 | WV 0 | WY 0 |



Total QSOs with one or more USA operators: 1001
Total QSOs with one or more non-USA operators: 58
<!INSERT STATS-2>


Soapbox

---

KA2FIR Operated by: Mike

Started on 20m working WA, CO, AZ and OK then switching to 40m and working MN, WI, and NY. QRN not too bad.


---

N4KGL/5 Operated by: Greg

Portable 5 in San Antonio hotel. Rig IC-703 to dipole out 3rd floor window. Enjoyed it!


---

K4BAI Operated by: John

FT1000MP, Alpha 78 (on 20M only), 1 KW (100W on 40M), TH6DXX, dipole, zepp. Thanks to K1TO, Dan Street, for repairing my TH6DXX which hadn't worked since early January. Amp doesn't work on 40 right now. Lot of fun. Good conditions. QRN bad on 40 and didn't try 80 for that reason. Nice QSOs: WL7WH and RK0SA on 20M. Thanks for all QSOs. Please look for me in CQ WPX CW contest this weekend. 73, John, K4BAI.


---

N9AKF Operated by: Bart

Had poor band conditions at my qth, but had a good time all the same. Thanks to everyone who worked my 4 Watt qrp station. 73, Bart


---

K4JPN Operated by: Steve

Very heavy QRN in GA on 40M, 80M was useless and nothing heard on 20M. Lots of storms going through.
73, Steve K4JPN


---

KB4QQJ Operated by: Randy

First signal heard was a strong N6WK...then POOF!! lost power in shack. Never found Gordon again. bummer. Great sprint though. Lot of signals being flung about.
Strongest signal was Arch, W5AG with a 40 over signal from AL. Dave, did a great job with the club call and was a close second for strongest signal. Worked Larry, AE4LD for the first time in a sprint. Well done too Larry.
Two signals I couldn't pull out because of local AM station interference. Sri, K4U?? and KQ??
73 to all and see you in the WES.
Randy _ KB4QQJ


---

WA2JSG Operated by: Curt

Sorry I only had a few minutes operating time... looked like a very nice sprint.
Good to see 20m open like it was.
Curt



---

K5ENA Operated by: John

I always enjoy our sprints. I had many contacts on 20 and 40.

John, K5ENA


---

VE3AKV Operated by: Bob

Hello to all...

I managed to work the whole Sprint on 7.112 except for one QSO...who needs a VFO anyways? ;)

Thanks to all who pulled out my QRP 5w signal and also to those who managed to read my fist.

See ya'll next month... 72 de VE3AKV/QRP


---

W4KRN Operated by: Karen

Got on the air last 20 minutes of sprint, 4 contacts. What the heck...better than not at all. Used my new Begali Spark Straight Key I bought at Dayton. Very
strong signals on 20m.


---

K6JF Operated by: Jim

Not bad for a change, tied my personal best of 15 Qs. All were 20m except one (40m). Very good sigs the first 30 minutes on 20m, my lowest received RST was 579 during this period. 40m continues to be in poor shape, very few and very weaks sigs during the sprint.


---

WB7CAG Operated by: Gary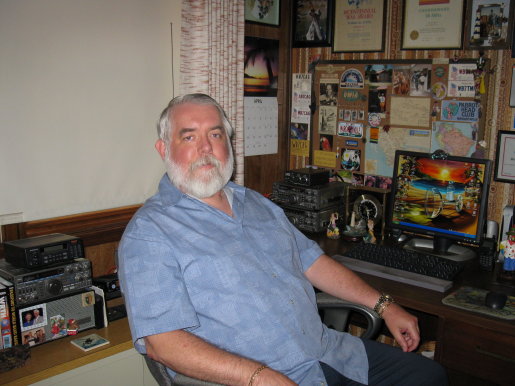 ---

WA6L Operated by: John

I only had 30 minutes this time (QRM from the XYL). Too bad, too -- 20 meters seemed hot with plenty of strong stations across the country. Thanks for the QSOs and I hope to have longer to work next time. 73, John.



---

NØUMP Operated by: Bill

Had a great time. Lots of QRN from storms in the area...73 Bill N0UMP


---

NG7Z Operated by: Paul

Things started off well enough on 20M with 29 Q's in the log by 0100Z. Then the roof caved in on 20M so I switched to 40M. As expected, 40M was not ready for prime time out here on the west coast. I took a break for 15 minutes hoping things would improve but only made 6 Q's in the last 45 minutes. Checked above 7100 and found KK0I but not much else. All the rest were relatively nearby in NV, WA, CA and one in MN. Disappointing really. I had hoped to work at least 50 this month. Perhaps next month. Thanks for all the Q's and 73 Paul NG7Z


---

K1NV Operated by: Jon

Twenty meters was the band of choice for May, at least out here in the west. Several stations in the east reported heavy QRN which made copy difficult for them.

W4KRN, Karen, was the lone VA station worked this time and W6UT, Dennis,was the final QSO and the lone CA station worked. W1OOO, John, helped out with MN on 40M.

Thanks to all for a fun Sprint!


---

AB8FJ Operated by: Ted

Ten-Tec Argonaut II. End-Fed Random Wire. Bencher RJ-2. Started on 20 then moved to 40. Worked K9SKC on 40. Thanks for another fun Sprint.


---

KKØI Operated by: Jack

Managed to get a few on 20 meters. Moved to 40 (7.116) and stayed there for the duration of the event. very enjoyable event. 73s to all those participating.


---

NT9K Operated by: Bill

Started on 20 meters working some huge signals. Nice to hear Gordon N6WK. I worked nearly an hour before moving to 40 meters. Again, more huge signals. John K4BAI was the strongest at 30 over S9, but several others were 20 over.

I used my TS-870 at 100w. Yagi for 20 meters and full wave delta loop on 40. The loop did real well again and only got 599 reports. I think I will keep it! My key this time was the GHD Black base bug. I didn't hear a single slow op that I needed to switch to a straight key for. Where were you guys? I like QRS too! Nice to hear UU1CC Andy on 40 meters.

Until next time, 73. Bill NT9K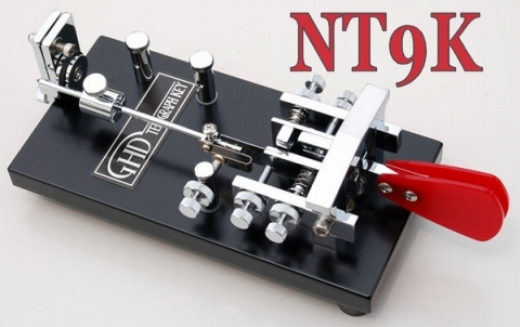 I used this GHD bug for the sprint


---

KL7GLL Operated by: Gene

Great fun, as always, although only got to work the last 30 minutes.


---

K9SKC Operated by: Dave

Rough one! Local storms had 20M QRN at +20, and 40M and 80M at +40. No doubt I missed some who tried to call me. Fun just the same!



---

WA1AR Operated by: Alan

Used 20 40 and 80. Went to 80 a bit to early and was not too busy. Bands seems OK. Should have stayed on 40.

Alan


---

NØTA Operated by: John

20 & 40m pretty hot -- didn't hear anyone on 80m. Strongest: Jon, K1NV. K3/100, Vertical, K2RFP Sprint Logger


---

WA9VEE Operated by: Wayne

Rough rough night with QRN breaking up the CW characters. Fun?? yup. Sorry to those 2 or 3 folks I couldn't pull out. And some warning should be given by W5ZR before he comes back to a CQ! That 2 el Quad on 40 just is too much for my AGC setting, and like that McDonald's lady that sued because of the hot coffee spill, I'm considering legal action. See you all next month.


---

WIØS Operated by: Kieth

Loudest signal I worked was Bill N0UMP, then Mark KK9U. Worked two, 5 watt stations, both nonmembers and one was first cw qso in 20 years, welcome back to cw Kent N8DIV. Late start but still had fun. 72, Kieth wi0s



---

K4DMU Operated by: Joe

Nice two hour sprint. Worked the full period for a change.
Conditions pretty good on 40 Meters, OK on 80 and 20.

Many Tribunes I had not worked before, plus a few regulars.
Even got to work the Special member on more than one band.
Great signal and fist, Dave.

Great fun as always. Thanks, everybody....

73, Joe K4DMU, Louisville, KY


---

W5ZR Operated by: Bert

Hey, Thanks to all for the QSOs. I want to compliment all of you who are sending the exchange only ONCE. When I send you a 599 and send the exchange once, it is sooo much quicker when your return is snt once too. You all are getting good at this contesting biz!!!
40M was the best band this time. 20M opened the sprint well but ran dry. 80M was loaded with QRN down here near the Gulf coast. See you on the bands....73


---

KØCW Operated by: Charles

Lots of QRN from storm system that's been with us in MO since Sunday afternoon.


---

AB1BW Operated by: George

Conditions were pretty good in the northeast for this one. It was nice to see all the action on 20m, especially after dark. Finally had a chance to work some western states and get some new numbers. 40 meters was good but very noisy and 80 was ok but had very little action. Let's hope conditions continue to improve. Till next time, best 73, George


---

AF2Z Operated by: Drew

Good variety of QRN here: tstms, rain & local. Plus, some weird gurgling data signals on 40m. But 80m turned out to be not too noisy; should have QSY'd there sooner. Got a call from Andy UU1CC on 40m-- a nice surprise. Rig: Elecraft K3 @ 12 watts; endfed wire antenna; Junker straight key.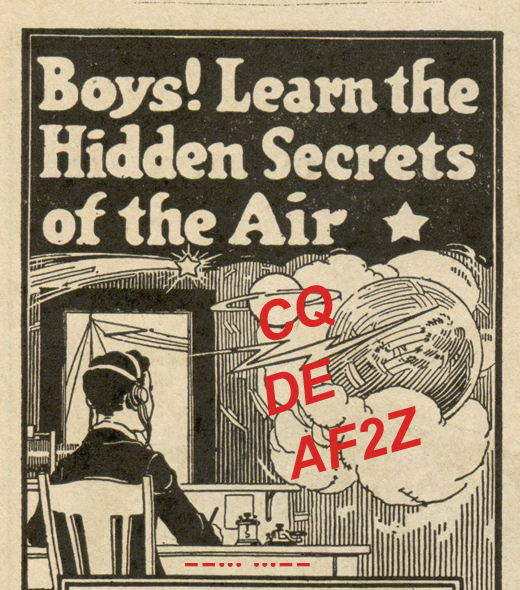 ---

W6GMT Operated by: Brock

Nice Sprint even with the t storm
73 Brock


---

K2ZC Operated by: Dave

Started late due to radio club meeting. Worked 40 for about 45 minutes. Then, went to 80. There was a lot of qrn and required a lot of fills, but it was a lot of fun. Thanks, guys, for all the contacts. 73


---

W2JEK Operated by: Don

was only on the last 15 minutes. ran 5 watts to end fed wire on 80m. 73 don w2jek


---

KQ1P Operated by: John

Good conditions here, including 20m for a short time. Plenty of new contacts for me, thanks all. 73.


---

W9CC Operated by: Larry

This was my first QRP SKS. Lots harder, but lots of fun too.


---

N6WK Operated by: Gordon

Was only able to work for 55 minutes but had a blast and made 19 Q's.
Wanted to work the whole sprint, but Life things got in the way!


---

NE7D Operated by: Rock

My first SKS this year, I think. Called Dave K9SKC early on 20M, but he couldn't hear me -- never heard him again. Always fun to hook up with old friends and make some new ones. Nice to see some of the newest members in SKS, like NA7US #5529 -- Welcome, Mitch! Tnx and 73, Rock NE7D


---

NA7US Operated by: Mitch

Hope this works. Still learning.


---

KØKEX Operated by: Rick

My decision to do QRP (5 watts) was a learning experience. Starting on 20 M where the QRN was lower I ran into K9SKC, Dave, KB3MOW shortly after the start...Thanks for being there Dave. Stations on both coasts were strong here in the midwest.
I learned that if your timing was correct your signal was heard...when signals on 20M dropped I went to 40M....Should have done that sooner....I said it was a learning experience....Congrats to all and thanks to the stations that took the time to listen for the weaker signal.....GREAT EVENT....73's



---

N8XE Operated by: Jason

Had fun as always. Lots of great sounding fists out there. Already looking forward to next month.


---

WØSZV Operated by: Eldon

was in the process of setting up a new hf rig and forgot about sks. did manage to get one contact on the new jupiter


---

UU1CC Operated by: Andy

Unfortunately, my reminder has been programmed to wrong time, so I've worked only last hour, but it was a great pleasure to heard 40m band filled by SKCC'ers. Next time I have to wake up slightly earlier (SKS time slot - 3:00-5:00 local time)
I've used ladder line feed v-beam (pair of 200ft wires to U.S.A.) and 250W tube amp. Has been used MT50 key - DDR version of Junker.
Interesting, that I heard QRP signals from Drew AF2Z much stronger, then he heard me. And I haven't QSO with QRP station W9CC at all, but I've called him for many times without any success. Seems like QRP is much effective, than my QRO :-)



---

K6CSL Operated by: Bert

I was a few minutes late due to a scheduling problem. 20 was very poor here, very weak signals and severe QSB. 40 was fairly good, but very noisey due a severe thunderstorm about 40 miles away from me, up in the Sierra Foothills. TNX to Terry, KE5YUM, Rob, N6KIX and Gene, K6YIS for the QSO's. Bert, K6CSL


---

ZL2BLQ Operated by: Stan

I stayed on 20mtrs the whole 2 hrs of the sprint called dozens of stations as well as many CQs with 80wtts and a 3 ele mosley tribander @12 mtrs not one reply, really looking forward to a change of conditions...catch me if you can..regards to all 73 ...Stan


---

K8EE Operated by: Gene

I worked only 40m. Band conditions weren't very good. Most signals were pretty weak. At about 30 minutes into the contest it started to rain here. This caused an S-9 power line noise. I just couldn't here anything anymore. I quit after 45 minutes into the contest. It was a big disappointment. I really enjoy SKS. 73 and see you all next time.


---

KA2KGP Operated by: Tom

The bands seemed to fizz-out for this bacon run. heard some oinks & gruntsfrom a few pigs out there, but few & far between. hope for better conditions next sprint. 72 oo


---

AA9KH Operated by: Jay

Note to VE3AKV: Was at 5W output during SKS for our QSO only. Tks new one! CUL & 72, OB. J


---
<! Start of insert other stuff here.> <! End of insert other stuff here.> Programmed by K2RFP.
Updated: June 27, 2009 1225 UTC
Sprint Manager: Dick - K2RFP