<!style type="text/css"><!body{background: url(../images/pvclouds.jpg); background-attachment: fixed}<!/style>
<!Here is the logo.> <!img src="../images/pvkeydrawing.gif"><!/a><!br>
SKS Homepage
SKCC Homepage


<!Here is the categories.>

| | |
| --- | --- |
| &nbsp &nbsp &nbsp &nbsp &nbsp &nbsp | &nbsp &nbsp Categories (CAT) |
| &nbsp &nbsp &nbsp &nbsp &nbsp &nbsp | &nbsp &nbsp 1 = 1 watt or less. |
| &nbsp &nbsp &nbsp &nbsp &nbsp &nbsp | &nbsp &nbsp 2 = Greater than 1 watt, up to 5 watts. |
| &nbsp &nbsp &nbsp &nbsp &nbsp &nbsp | &nbsp &nbsp 3 = Greater than 5 watts, up to 100 watts. |
| &nbsp &nbsp &nbsp &nbsp &nbsp &nbsp | &nbsp &nbsp 4 = Greater than 100 watts. |
| &nbsp &nbsp &nbsp &nbsp &nbsp &nbsp | &nbsp &nbsp * = Club call sign/operator. |
SKCC SKS Results
Date: 22-Oct-2008
<!Theme:> <!br> <!Description:> <!br> Club call/operator: K9SKC/N6EV
Total participants: 69



QSOs x S/P/C + Bonus = Score




Results by Final Score

| Rank | CAT | Call | Name | SKCC | QTH | QSO's | S/P/C | Bonus | Score |
| --- | --- | --- | --- | --- | --- | --- | --- | --- | --- |
| 1 | 3 | K4ZGB | Tom | 796T | AL | 45 | 22 | 135 | 1125 |
| 2 | 3 | N7EF | Don | 1829T | WA | 40 | 23 | 195 | 1115 |
| 3 | 3 | NG7Z | Pauil | 802T | WA | 33 | 24 | 210 | 1002 |
| 4 | 3 | KB4T | Frank | 981T | FL | 38 | 22 | 155 | 991 |
| 5 | 3 | K1NV | Jon | 2609-T | NV | 36 | 22 | 145 | 937 |
| 6 | 3 | K9MMS | Gary | 4291T | IL | 36 | 19 | 200 | 884 |
| 7 | 3 | K0LUW | Russ | 1702T | NE | 41 | 15 | 160 | 775 |
| 8 | 3* | K9SKC/N6EV | Paul | 3358T | CA | 26 | 15 | 110 | 500 |
| 9 | 4 | KC2KY | Neil | 3245 | NY | 25 | 15 | 95 | 470 |
| 10 | 3 | KG4W | Ed | 2416T | VA | 22 | 17 | 90 | 464 |
| 11 | 2 | WA1BXY | Don | 4105T | RI | 22 | 17 | 75 | 449 |
| 12 | 3 | KE5PWL | Eric | 4229C | LA | 19 | 17 | 90 | 413 |
| 13 | 3 | N5LUL | Brad | 3779 | TX | 19 | 13 | 125 | 372 |
| 14 | 3 | N6DIT | Dennis | 3283 | CA | 19 | 13 | 110 | 357 |
| 15 | 3 | N7GSU | Robin | 3658 | OR | 18 | 10 | 120 | 300 |
| 16 | 3 | AF2Z | Drew | 2082T | NJ | 16 | 13 | 80 | 288 |
| 17 | 3 | N0JL | Jim | 2079T | IA | 15 | 13 | 90 | 285 |
| 18 | 2 | KB4QQJN3A4 | Randy | 3508T | NC | 16 | 13 | 65 | 273 |
| 19 | 3 | N4FI | Dan | 324T | VA | 14 | 13 | 90 | 272 |
| 20 | 3 | K8KFJ | Gary | 2444 | WV | 13 | 11 | 110 | 253 |
| 20 | 3 | W4LDA | Roger | 4789 | GA | 13 | 11 | 110 | 253 |
| 22 | 3 | K5ENA | John | 3045T | OK | 15 | 11 | 85 | 250 |
| 23 | 3 | WA1VIL | Greg | 443 | MA | 13 | 12 | 90 | 246 |
| 24 | 3 | K2RFP | Dick | 2099T | NY | 14 | 12 | 65 | 233 |
| 25 | 3 | K6JF | Jim | 4261C | CA | 15 | 10 | 80 | 230 |
| 26 | 3 | KA7SPS | Dick | 2499 | OR | 13 | 8 | 95 | 199 |
| 27 | 2 | VE5DC | Jerry | 4440 | SK | 14 | 7 | 90 | 188 |
| 28 | 3 | N8XE | Jason | 3806C | OH | 11 | 9 | 70 | 169 |
| 29 | 2 | WA7OET | Will | 2294 | WA | 12 | 6 | 95 | 167 |
| 30 | 3 | W1EJ | Ed | 1594 | CA | 9 | 6 | 100 | 154 |
| 31 | 3 | W3RT | Red | 3237T | PA | 9 | 8 | 75 | 147 |
| 32 | 3 | N4RE | Rick | 942T | NC | 7 | 7 | 80 | 129 |
| 33 | 3 | N2UM | Gary | 3041 | NY | 7 | 6 | 60 | 102 |
| 34 | 3 | KE5WIQ | Neil | 4730 | TX | 6 | 6 | 65 | 101 |
| 35 | 3 | WA6L | John | 4210 | CA | 9 | 7 | 30 | 93 |
| 36 | 3 | KC4YTF | Terry | 4689 | VA | 7 | 6 | 50 | 92 |
| 36 | 3 | NT9K | Bill | 1926T | FL | 7 | 6 | 50 | 92 |
| 38 | 2 | KA2KGP | Tom | 1494 | NY | 9 | 5 | 40 | 85 |
| 38 | 3 | K4UFT | Ted | 4289 | SC | 5 | 5 | 60 | 85 |
| 40 | 3 | LW3EX | Walt | 3804T | LU | 6 | 3 | 65 | 83 |
| 41 | 3 | W6SQQ | Roger(al) | 1283C | CA | 6 | 6 | 45 | 81 |
| 41 | 3 | WA2JSG | Curt | 3018 | NJ | 6 | 6 | 45 | 81 |
| 43 | 3 | KJ4WD | Carl | 4084 | NC | 5 | 4 | 60 | 80 |
| 43 | 3 | W5AG | Arch | 3965C | LA | 6 | 5 | 50 | 80 |
| 43 | 3 | WB8ENE | Art | 3773 | OH | 6 | 5 | 50 | 80 |
| 46 | 3 | W4HDM | Damon | 3729T | VA | 7 | 7 | 30 | 79 |
| 47 | 3 | N9QU | Leo | 3464C | WI | 5 | 4 | 50 | 70 |
| 47 | 3 | WA1LWS | Hans | 1933T | MD | 6 | 5 | 40 | 70 |
| 49 | 3 | KA3LOC | Ric | 660T | KS | 3 | 3 | 55 | 64 |
| 50 | 3 | AE6GC | Jack | 4461 | CA | 6 | 5 | 30 | 60 |
| 50 | 3 | N1VWD | Brad | 2143C | VT | 5 | 5 | 35 | 60 |
| 52 | 3 | KD5MMM | Phil | 4209 | TX | 4 | 4 | 35 | 51 |
| 53 | 3 | N2FQ | Fernando | 20 | SA | 5 | 4 | 30 | 50 |
| 54 | 2 | KH6OZ | George | 3975C | MT | 5 | 5 | 20 | 45 |
| 54 | 3 | KC9KHG | Randy | 3687 | IL | 5 | 5 | 20 | 45 |
| 56 | 3 | WA7YUL | Bob | 3211 | ME | 4 | 4 | 25 | 41 |
| 57 | 3 | W4KRN | Karen | 4495C | VA | 5 | 4 | 20 | 40 |
| 58 | 2 | KX3H | Tim | 2300C | PA | 4 | 4 | 15 | 31 |
| 59 | 3 | KA0CSW | Jim | 3741 | MN | 5 | 4 | 10 | 30 |
| 60 | 2 | N2JNZ | George | 2836T | NY | 3 | 3 | 20 | 29 |
| 60 | 3 | W0WGB | Bill | 3549 | MN | 3 | 3 | 20 | 29 |
| 60 | 3 | WA1AR | Alan | 4079T | MA | 3 | 3 | 20 | 29 |
| 63 | 3 | KB7GL | Vic | 3636 | WA | 2 | 2 | 20 | 24 |
| 64 | 3 | WL7WH | Bob | 2904C | AK | 3 | 2 | 15 | 21 |
| 65 | 2 | N8ZYA | John | 4525 | WV | 2 | 2 | 10 | 14 |
| 65 | 3 | K2PAY | Jerry | 4304 | NY | 2 | 2 | 10 | 14 |
| 67 | 1 | N9GGE | John | 2886 | IL | 1 | 1 | 10 | 11 |
| 68 | 2 | N3A3KC2EGL | Michael | N/A | PA | 1 | 1 | 5 | 6 |
| 69 | 4 | WB9CAC | Bill | 3830 | AZ | 2 | 2 | 0 | 4 |
Results by Category and Final Score

| Rank | CAT | Call | Name | SKCC | QTH | QSO's | S/P/C | Bonus | Score |
| --- | --- | --- | --- | --- | --- | --- | --- | --- | --- |
| 1 | 1 | N9GGE | John | 2886 | IL | 1 | 1 | 10 | 11 |
| 1 | 2 | WA1BXY | Don | 4105T | RI | 22 | 17 | 75 | 449 |
| 2 | 2 | KB4QQJN3A4 | Randy | 3508T | NC | 16 | 13 | 65 | 273 |
| 3 | 2 | VE5DC | Jerry | 4440 | SK | 14 | 7 | 90 | 188 |
| 4 | 2 | WA7OET | Will | 2294 | WA | 12 | 6 | 95 | 167 |
| 5 | 2 | KA2KGP | Tom | 1494 | NY | 9 | 5 | 40 | 85 |
| 6 | 2 | KH6OZ | George | 3975C | MT | 5 | 5 | 20 | 45 |
| 7 | 2 | KX3H | Tim | 2300C | PA | 4 | 4 | 15 | 31 |
| 8 | 2 | N2JNZ | George | 2836T | NY | 3 | 3 | 20 | 29 |
| 9 | 2 | N8ZYA | John | 4525 | WV | 2 | 2 | 10 | 14 |
| 10 | 2 | N3A3KC2EGL | Michael | N/A | PA | 1 | 1 | 5 | 6 |
| 1 | 3 | K4ZGB | Tom | 796T | AL | 45 | 22 | 135 | 1125 |
| 2 | 3 | N7EF | Don | 1829T | WA | 40 | 23 | 195 | 1115 |
| 3 | 3 | NG7Z | Pauil | 802T | WA | 33 | 24 | 210 | 1002 |
| 4 | 3 | KB4T | Frank | 981T | FL | 38 | 22 | 155 | 991 |
| 5 | 3 | K1NV | Jon | 2609-T | NV | 36 | 22 | 145 | 937 |
| 6 | 3 | K9MMS | Gary | 4291T | IL | 36 | 19 | 200 | 884 |
| 7 | 3 | K0LUW | Russ | 1702T | NE | 41 | 15 | 160 | 775 |
| 8 | 3* | K9SKC/N6EV | Paul | 3358T | CA | 26 | 15 | 110 | 500 |
| 9 | 3 | KG4W | Ed | 2416T | VA | 22 | 17 | 90 | 464 |
| 10 | 3 | KE5PWL | Eric | 4229C | LA | 19 | 17 | 90 | 413 |
| 11 | 3 | N5LUL | Brad | 3779 | TX | 19 | 13 | 125 | 372 |
| 12 | 3 | N6DIT | Dennis | 3283 | CA | 19 | 13 | 110 | 357 |
| 13 | 3 | N7GSU | Robin | 3658 | OR | 18 | 10 | 120 | 300 |
| 14 | 3 | AF2Z | Drew | 2082T | NJ | 16 | 13 | 80 | 288 |
| 15 | 3 | N0JL | Jim | 2079T | IA | 15 | 13 | 90 | 285 |
| 16 | 3 | N4FI | Dan | 324T | VA | 14 | 13 | 90 | 272 |
| 17 | 3 | K8KFJ | Gary | 2444 | WV | 13 | 11 | 110 | 253 |
| 17 | 3 | W4LDA | Roger | 4789 | GA | 13 | 11 | 110 | 253 |
| 18 | 3 | K5ENA | John | 3045T | OK | 15 | 11 | 85 | 250 |
| 19 | 3 | WA1VIL | Greg | 443 | MA | 13 | 12 | 90 | 246 |
| 20 | 3 | K2RFP | Dick | 2099T | NY | 14 | 12 | 65 | 233 |
| 21 | 3 | K6JF | Jim | 4261C | CA | 15 | 10 | 80 | 230 |
| 22 | 3 | KA7SPS | Dick | 2499 | OR | 13 | 8 | 95 | 199 |
| 23 | 3 | N8XE | Jason | 3806C | OH | 11 | 9 | 70 | 169 |
| 24 | 3 | W1EJ | Ed | 1594 | CA | 9 | 6 | 100 | 154 |
| 25 | 3 | W3RT | Red | 3237T | PA | 9 | 8 | 75 | 147 |
| 26 | 3 | N4RE | Rick | 942T | NC | 7 | 7 | 80 | 129 |
| 27 | 3 | N2UM | Gary | 3041 | NY | 7 | 6 | 60 | 102 |
| 28 | 3 | KE5WIQ | Neil | 4730 | TX | 6 | 6 | 65 | 101 |
| 29 | 3 | WA6L | John | 4210 | CA | 9 | 7 | 30 | 93 |
| 30 | 3 | KC4YTF | Terry | 4689 | VA | 7 | 6 | 50 | 92 |
| 30 | 3 | NT9K | Bill | 1926T | FL | 7 | 6 | 50 | 92 |
| 31 | 3 | K4UFT | Ted | 4289 | SC | 5 | 5 | 60 | 85 |
| 32 | 3 | LW3EX | Walt | 3804T | LU | 6 | 3 | 65 | 83 |
| 33 | 3 | W6SQQ | Roger(al) | 1283C | CA | 6 | 6 | 45 | 81 |
| 33 | 3 | WA2JSG | Curt | 3018 | NJ | 6 | 6 | 45 | 81 |
| 34 | 3 | KJ4WD | Carl | 4084 | NC | 5 | 4 | 60 | 80 |
| 34 | 3 | W5AG | Arch | 3965C | LA | 6 | 5 | 50 | 80 |
| 34 | 3 | WB8ENE | Art | 3773 | OH | 6 | 5 | 50 | 80 |
| 35 | 3 | W4HDM | Damon | 3729T | VA | 7 | 7 | 30 | 79 |
| 36 | 3 | N9QU | Leo | 3464C | WI | 5 | 4 | 50 | 70 |
| 36 | 3 | WA1LWS | Hans | 1933T | MD | 6 | 5 | 40 | 70 |
| 37 | 3 | KA3LOC | Ric | 660T | KS | 3 | 3 | 55 | 64 |
| 38 | 3 | AE6GC | Jack | 4461 | CA | 6 | 5 | 30 | 60 |
| 38 | 3 | N1VWD | Brad | 2143C | VT | 5 | 5 | 35 | 60 |
| 39 | 3 | KD5MMM | Phil | 4209 | TX | 4 | 4 | 35 | 51 |
| 40 | 3 | N2FQ | Fernando | 20 | SA | 5 | 4 | 30 | 50 |
| 41 | 3 | KC9KHG | Randy | 3687 | IL | 5 | 5 | 20 | 45 |
| 42 | 3 | WA7YUL | Bob | 3211 | ME | 4 | 4 | 25 | 41 |
| 43 | 3 | W4KRN | Karen | 4495C | VA | 5 | 4 | 20 | 40 |
| 44 | 3 | KA0CSW | Jim | 3741 | MN | 5 | 4 | 10 | 30 |
| 45 | 3 | W0WGB | Bill | 3549 | MN | 3 | 3 | 20 | 29 |
| 45 | 3 | WA1AR | Alan | 4079T | MA | 3 | 3 | 20 | 29 |
| 46 | 3 | KB7GL | Vic | 3636 | WA | 2 | 2 | 20 | 24 |
| 47 | 3 | WL7WH | Bob | 2904C | AK | 3 | 2 | 15 | 21 |
| 48 | 3 | K2PAY | Jerry | 4304 | NY | 2 | 2 | 10 | 14 |
| 1 | 4 | KC2KY | Neil | 3245 | NY | 25 | 15 | 95 | 470 |
| 2 | 4 | WB9CAC | Bill | 3830 | AZ | 2 | 2 | 0 | 4 |
Soapbox
---

N2JNZ Operated by: George

Only got to work a hour of it .. condx terrible on 40m ....... Ed, KG4W usually 599 + 20 but tonight only 549 ..heard some on the noise level but not workable. Better luck in the next WES I guess

K1 to a ZeroFive vertical , 5w


---

LW3EX Operated by: Walt

Worked on 20m only, action lasted the first half hour then someone turned off the lights :( nada so far...
Prop was good to west coast, managed to work WA-NV-CA
Congrats N6EV Paul running the Club call, and many TNX all for the Q´s
73, Walt - ..-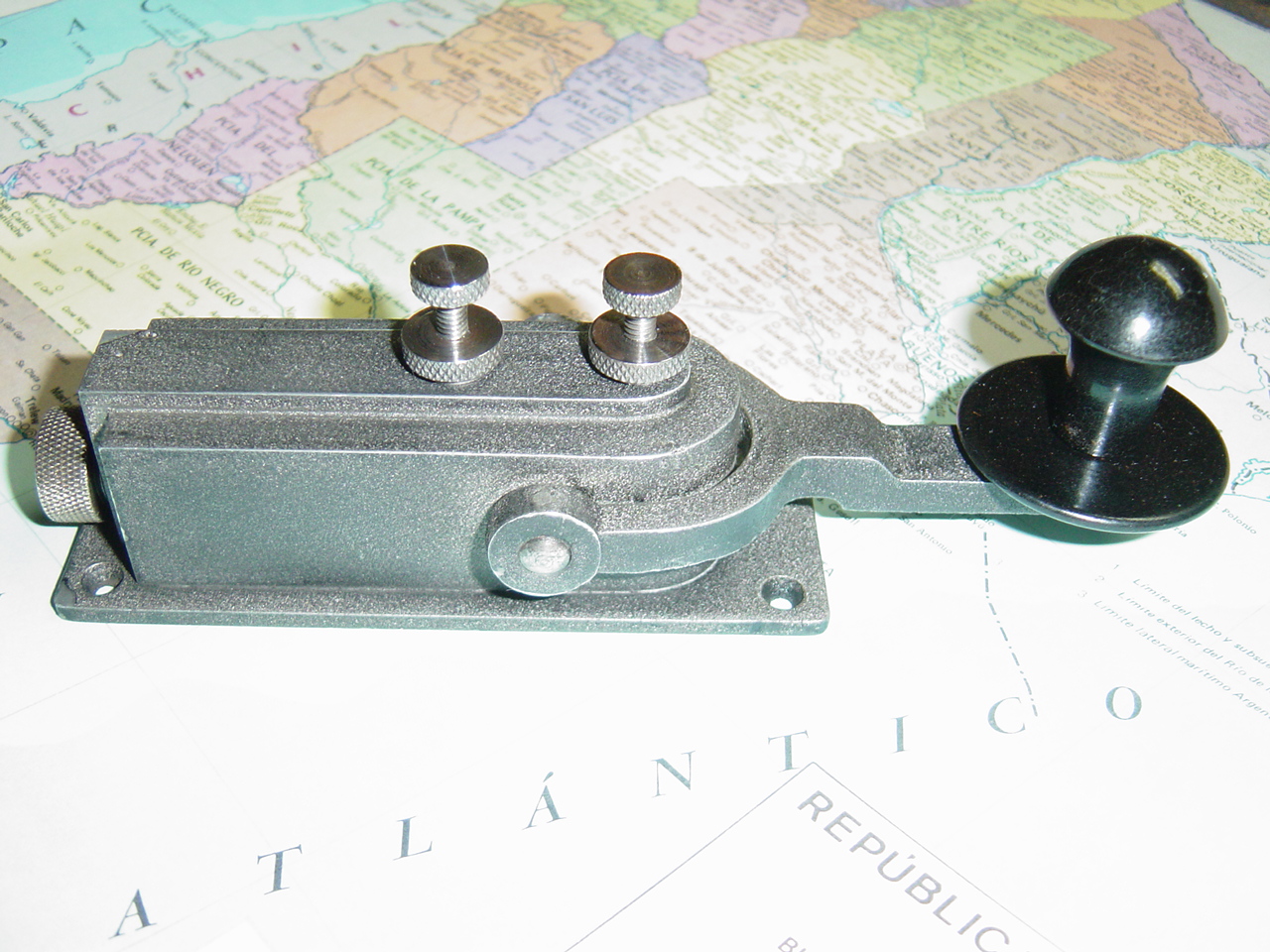 Unknown Flameproof ¿???


---

WA1BXY Operated by: Don

very bad band conditions this time


---

WA2JSG Operated by: Curt

Band conditions not good (at least for me). Only 6 contacts, 6 states.
Curt



---

W4HDM Operated by: Damon

Bands were very bad tonight ..called steady for the first half hour in te upper 40 with 3 contacts, then called a half hour on 80 2 contacts. Then I moved to 20m and answered a QRS CQ, turned out to be a fellow 20 mins from me here in VA that was looking for practice. Worked him for about 45 mins. then caught Dick (K2RFP) on 80 for my last.

Slow but relaxing SKS!


---

WA7YUL Operated by: Bob

First time I tried this activity. Had more learning to do with the logger than with my bug.


---

N0JL Operated by: Jim

Condx sucketh.


---

N9QU Operated by: Leo

Signals were up and down on all bands. 20 went away early. Lots of signals on 80 but not able to work many. Thanks to those who dug me out. 73 Leo.


---

AE6GC Operated by: Jack

Only 6 qsos and only 1 new number but I really enjoyed this sprint because of the no spotting aid rule. It was great practice to have to use my ears to make the contacts! Thanks to all who put up with my fist!


---

K0LUW Operated by: Russ

Tough night in the SKS this evening. Lots of QRM from storms in my area and the signal levels were very weak. Hope it is better next time. I seemed like the participation was down or I just could not hear them.


---

K9SKC/N6EV Operated by: Paul

Had a fun time running the club call. Was QRV on 10 and 15 at the start but nobody showed. 20 was next with only 8 Qs (first was with Walt, LW3EX), then bounced between 40 and '40A' for the rest of the SKS.

73 till next time!
Paul
K9SKC/N6EV #3358T



---

K6JF Operated by: Jim

I just had my presonal best WES this month and now my best SKS. Hope this means conditions are beginning to improve!


---

KG4W Operated by: Ed

First qso at 0050z on 40, after 4 qsos moved to 80 for rest of the 22 qsos. Band seemed bad on 40 but picked up a bit on 80. Tnx for the contacts, fun as usual.
Ed



---

KB4T Operated by: Frank

Conditions could not have been much worse. Even the usually strong stations were noticeably weaker this month. Bummer!

Not as much repeating of information I'm pleased to note! Lots of new callsigns too. Things are looking up despite the puny conditions!

All in all, another swell Sprint. Can't wait for the Sun to experience a serious case of acne so more of us can hear each other!

73,

Frank KB4T
SKCC 981T
Florida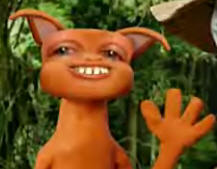 Greetings from Florida!


---

KD5MMM Operated by: Phil

lots of QSB here, but made a few. 73


---

KB4QQJN3A4 Operated by: Randy

Ughhh...patuwee...bands were worst QRN I've seen in 25 years, no joke. But it still has the magic, had a great time and really appreciate all the good ears that pulled me out of the mess. Lots of fun and KC2KY had biggest signal again with 10 over. Noise was S8 so if Logged you, you had a big signal..hi hi
Thanks for all the contacts as N3A/4 also. Fourth Anniversary of NAQCC and you guys earned your QRP ears tonight. Anybody can send QRP but to pull me out was an achievement for each of you tonight!!
Thanks for helping them celebrate. Can't wait for K3Y now...Take Care and see you next time.
Special Thanks go to Bill, NT9K for all you have done with SKS and now to Dick, K2RFP for keeping it going so the rest of us can have all the fun. Thank You Both.

Randy _ KB4QQJ


---

N8ZYA Operated by: John

Only about an hour worth but very interesting.
Never expected to work NY and Al with QRP levels and an indoor antenna. My First! Both stations on 80 meters....not my best band!


---

N8XE Operated by: Jason

The bands were really noisy for the SKS. I called CQ on 80M the entire time to practice for Sweepstakes coming up in a couple weeks. I used the HK802 (my newest key), the Swedish Army Key, and the Blue Racer. Hope to work you soon during the next SKS!! 73, N8XE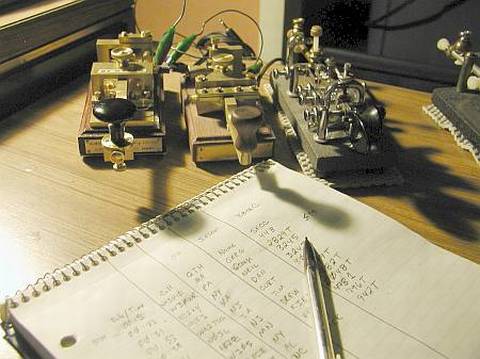 Keys used for this SKS: HK802, Swedish Army Key and the 1960 Blue Racer


---

WA1VIL Operated by: Greg

Lots of QRN up this way...not supposed to rain on a sprint night. 73 es tnx to all who put up with my fist tonight!


---

KC2KY Operated by: Neil

80 was in fair shape. Ran the amplifier for a change of pace - waned to be easy for others to work me. Worked 2 Radio Central Members - Dick, K2RFP an dJerry, K2PAY. Also nice to hear from Henry, N2FCZ. My SKCC count is up to 89. Looking forward to becoming a Centurion! 73 to all and thanks for the fun.


---

W4KRN Operated by: Karen

Thankful for 5 contacts...band condx poor. Looking forward to the next Sprint.


---

KH6OZ Operated by: George

Was only able to operate from 0125Z. Thanks for hearing
my 5w signal. Jerry VE5DC Thanks for 2XQRP. I was running
on solar charged batteries with Yaesu ft897d, 40M windom and
my old 1960s Brown Bros. straight key.
73s
George
Please give me a shout if you hear me up as N3A/7 till the end of the month and help NAQCC celebrate their 4th anniversary. A QSO with any N3A station qualifies you for a certificate. Go to their web site for details.


---

KC9KHG Operated by: Randy

This was my first sprint.Not quite sure if I liked it or not. I did like picking up 5 new numbers and 1 new state.
73
KC9KHG


---

WA7OET Operated by: Will

Finally had time for a sprint. I like the nice and relaxed atmosphere of the sprints. Great to see members that I have worked before. My little K2 and vertical on the roof did a better job than I thought it would.


---

KA3LOC Operated by: Ric

Band conditions were poor. I started at 5w but no luck, 100w was not much better.


---

N6DIT Operated by: Dennis

Great Contest agn, Used my 1942 Lionel J-34 Bug fer it's first contest, SRI if I double dited to U out there??
TNX ES 73,
de N6DiT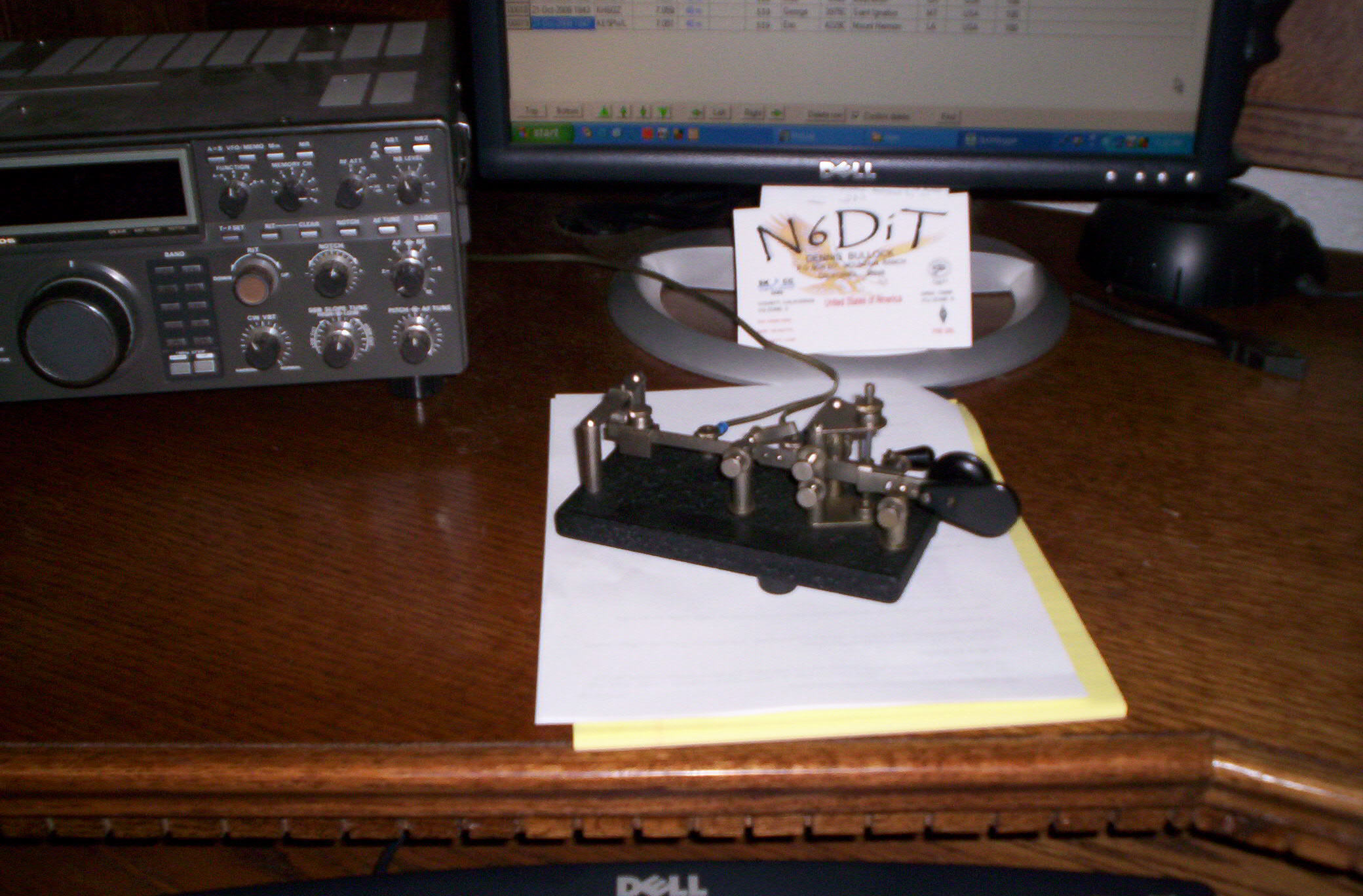 1942 Lionel J-34 BUG


---

K8KFJ Operated by: Gary

40m sounded very flaky here so I QSYed to 80m quite early. Worked a few stations not previously heard here which is good. New blood perhaps? Let's hope so and that they come back. Great to see my friend N8ZYA just a few miles away work a couple of stations with his indoor antenna. Where was K9SKC? 73, Gary in WV -K8KFJ- #2444


---

N5LUL Operated by: Brad

Thanks to all for the contacts this evening. It was a lot of fun, and will be looking forward to next months event. Tonight I was running a HeathKit HW-16 into an inverted V at 35' and use a Vibroplex Know-Code straight key.

Brad Miskimen
N5LUL



---

W3RT Operated by: Red

I was only on for most of the last hour. 40m was "tight", but 80m produced more for me.
Lots of signals heard; activity seemed great.

Thanks to all that did work me.

73, Red in PA.
SKCC # 3237T


---

K9MMS Operated by: Gary

Since the 100 watt P.A. module in my Elecraft K3 failed this past weekend, I went back to using my old TS-940S. The noise levels were high much of the time making for difficult copy. The K3 receiver would have been a tremendous help.

Many of my CQs went unanswered. The QSOs were fairly evenly split: 11 on 20 meters, 14 on 40 meters low, 1 on 40 meters high band, and 10 on 80 meters.

Many thanks to Paul for K9SKC QSOs on two bands, and many thanks to Randy for 2-fer QSOs with KB4QQJ and N3A/4 on two bands.

Nice to hear a few more C's this time as well as some higher, newer SKCC numbers. Plenty of T's as always.

I missed a few of the recent SKCC sprints due to other priorities. It was good to join in the fun again. Thanks for the QSOs. 73, Gary


---

K5ENA Operated by: John

Not the best conditions on 80, 40, or 20 with QSB. Always enjoy our sprints, whether for 2 hours or 24 hours.

73, John, K5ENA


---

KE5WIQ Operated by: Neil

This was a bit more intense than the WES... folks were in a hurry. I guess that's why it's a "sprint." Searching for signals that wouldn't fade was the biggest obstacle tonight. Definitely will do it again.


---

K1NV Operated by: Jon

20M got quiet just after the Sprint started, so I moved to 40M for the remainder of the time. I caught N7GSU, Robin, above 7.100 MHz. but heard nobody else up there. The noise level was elevated due to storms in the modwest, so copy was difficult. I apologize for not being able to pick out some of the weaker stations calling.
Brock, W6GMT/portable KS, made it along with the mighty 5-watter of Jack, W5AQ, in Texas.
Perhaps next month, 80 meters will be ready for some NV QSO's for the Sprint.


---

WA6L Operated by: John

This was not my finest effort. 20m was dead from the start and 40 seemed to die out after about 45 minutes. Part of it was my fault -- I completely forgot about the upper 40 meter band! Thanks to the stations that heard me, and I am looking forward to redeeming myself next time. 73, John WA6L


---

N7EF Operated by: Don

Best luck ever for us in an SKS. 20 dried up after first 10 min (5 Q'S), but had a phenomenal run on 40 for over an hour stations just kept calling, hafta apologize to those couldn't pull out from 40m vy QRN/QRM. East coast was unusually weak on 40 but plenty of midwest/west action for a change, some new players in the game also. Only heard one station on 80m (K4ZGB) vy weak, in and out, don't think he heard me calling around 0130z...


---

W1EJ Operated by: Ed

WOuld have had more but I had to squeeze in dinner. Fun.


---

NG7Z Operated by: Pauil

Would have liked to work the full two hours but had to quit at 1 1/2 hours. Dunno why there isn't more activity above 7100kc. Sure lots of potential more multipliers available.
IC-756P3, F12 C3 tribander, 40-2CD 2 el on 40, wires, 100W. Will be on again for the next one. 73 Paul NG7Z


---

WL7WH Operated by: Bob

Once again condx started out good then about 15 minutes in most everyone disappeared in the qsb. Maybe next time!


---

WA1AR Operated by: Alan

Got home late, missed first 45 minuits. Not one signal heard on 20M. 80M and 40M S9+ noise. Almost no signals heard. Those I did hear were too weak to work. Kept checking to see if I was on the dummy load then checked to see if the 80M dipole was still up. Tried a 160M dipole and a G5RV, same results. I was lucky to make 3 contacts. WA1VIL is about 10-15 miles north and barely made it with 100W. Spent more time checking antennas than operating. Gave up with 15 minuits to go and went to bed.

All in all still had fun. And now I know my antennas are still up and connected for the next time.

Alan WA1AR


---

NT9K Operated by: Bill

Very poor conditions. I ended up quitting early. Russ was very strong on 40 meters. That band was long. I could not hear any of the usual sprinters in the Southeast. Shoot, I couldn't even get K9SKC to hear me. So, I went to bed!

Thank you Dick K2RFP, for taking over the SKS! I hope that you get as much back from it as I did. I also hope that everyone will give Dick the support and help he needs. Every entry counts and will show your support.

For this sprint, I used several keys, mostly my GHD bug.
Until next time, 73 Bill NT9K..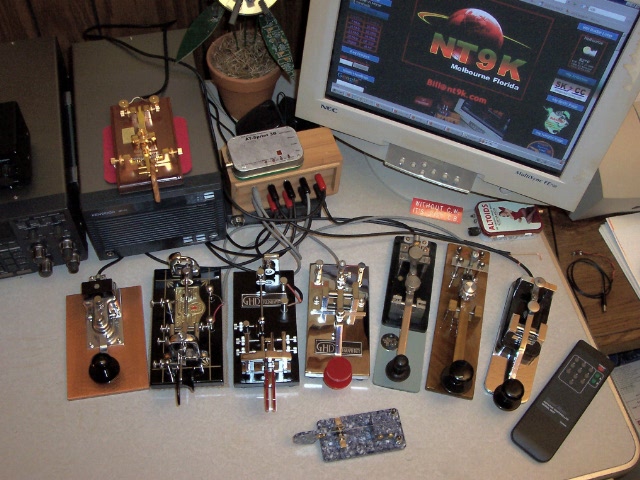 my key lineup for this sprint


---

N9GGE Operated by: John

Just for grins, I dig my MFJ 40m Cub, (which has been turned down to just below 1W) out of the junk box and plugged it in. It has a hot receiver. Before the SKS started, I was listening to W1AW code practice. When their signal faded away, I knew this QRPp effort was going to be a joke. Thankfully my good friend Ron K9DTH who lives 5 miles away heard me or I wouldn't have had a score. Oh well, life goes on. See everyone for Nov WES.. 73 72


---

KA2KGP Operated by: Tom

Only one band open for business here in WNY this sprint. 80m. was the only producer as 40 & 20 were nil. Suprised that not more SKCC keys not heard, maybe next sprint. 73 to all.


---

K4UFT Operated by: Ted

40 Meters lots of atmospheric noise with deep fades and occasional SSB QRM. 80 Meters sounded better, but didn't have time to get antenna up. 20 Meters dead.

Icom 706MKIIg @30 Watts, Home Brew 40M Vertical, ChiCom Army key.




---

KE5PWL Operated by: Eric

the bands seemed very tough for me in louisiana. almost no activity on 40m zip on 20m and qrn on 80m.


---

KB7GL Operated by: Vic

Almost not worth submitting. 40M QRN was at S-9 -- 80M was worse. Still had fun trying to drag stations out of the noise, though. First submission -- hopefully, I'll get better!


---

K2RFP Operated by: Dick

Started the sprint with a QSO with Bill (NT9K) on 40m and then the band went dead.
Never found anybody on 20m. Most of the contacts were on 80m.
Nice to see some new members in the sprint.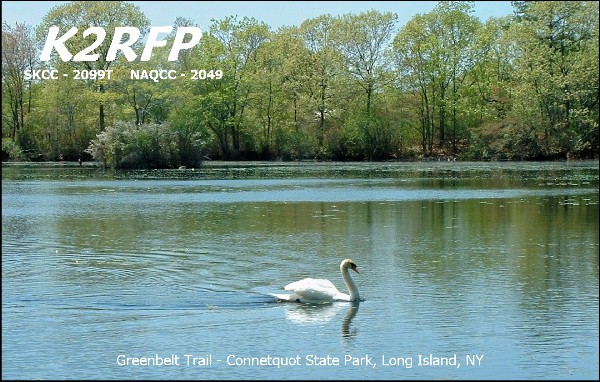 ---

WA1LWS Operated by: Hans

Terrible conditions in Maryland. Gave up after an hour.


---

AF2Z Operated by: Drew

40m was nearly useless-- only two QSOs. 80m was better, but had some bad QSB. Sorry Bob/WA7YUL-- lost you. 80m did pick up nicely toward the close & got pretty busy in the final minutes. Could have used another hour there. My station: Elecraft K3; 100' wire up 30'; Junker straight key.


---

W6SQQ Operated by: Roger(al)

Drat! Only had an hour and couldn't seem to connect. K4ZGB had a MONSTER signel into the OC. Was glad to work Frank, KB4T, again. It has been a long time. I had hoped for a better showing, but you do what you can do. Contacts were on 40M only. Nothing heard on 20, Called K5ENA on 80, but he couldn't copy me. Called Randy, KB5QQJ on 40, but never heard a confirmation of an exchange. Drat! It was fun, anyway, and I'm looking forward to the next one. Thanks to all who participated.


---

N4RE Operated by: Rick

Only heard a few 599 signals. Most were right at the noise level. But we all like a challenge, don't we? TKS & 73


---

KC4YTF Operated by: Terry

Heavy QSB here in Virginia.


---

N3A3KC2EGL Operated by: Michael

I do not know if it was just me but the bands were D E A D!
I sat here for 2 hours calling CQ and could only muster up one reponse. This is the worst the bands have ever been since I started operating radio in 1981. It was as if my radio was connected to a brick for a antenna. Next month has got to be better. I hope.
73
Michael
N3A/3 (kc2egl)


---

N7GSU Operated by: Robin

This was my first SKS and I loved it! I am not a contest fan but the sprint format is fun and I find the two hour operating time just right.

Suggestion for a theme for a future monthly sprint:
To encourage the use of different "types" of keys; Cootie (side-winder), semi-auto (bugs), Straight-keys; name a key type, like "cootie" as the theme key of the event and award points for using one yourself, plus addition points for each station you work that uses one. This encourages the use of types one normally doesn't use. I also like the idea presented by a UK member, on added points for intercontinental QSOs.


---
Programmed by K2RFP.
Updated: October 25,2008 1908 UTC

<!bgsound src="de-k2rfp.mp3" autostart="true" hidden="true">