Guys,
I inherited, from my grandfather, a US Navy Fireproof CJB2600-3A Straight Key. He was a telegraph operator and radio technician; who installed some of the very first AM radio stations in my country. He was one of our local pioneers.
Well. Back to the key.
This key has got a small knob.
Because of this, I always thought all similar keys were all like this one.
A few weeks ago, I got bitten by the CW bug and decided to learn and go all the way to the top in Ham Radio: CW. The best way to do it is with a straight key.
Decided to go into the internet to investigate and found my straight key there with the difference that all of them, all of the CJB2600-3A had the big knob so characteristic in this model.
My questions....
Is this special small knob key a transition model from the J-38 to the newer fireproof?
An older model?
Which is best... the small knob or the big one? (I guess is individual preference)
Are this rare? I have not seen a single photo of one like this.
Here is a picture of both of them together: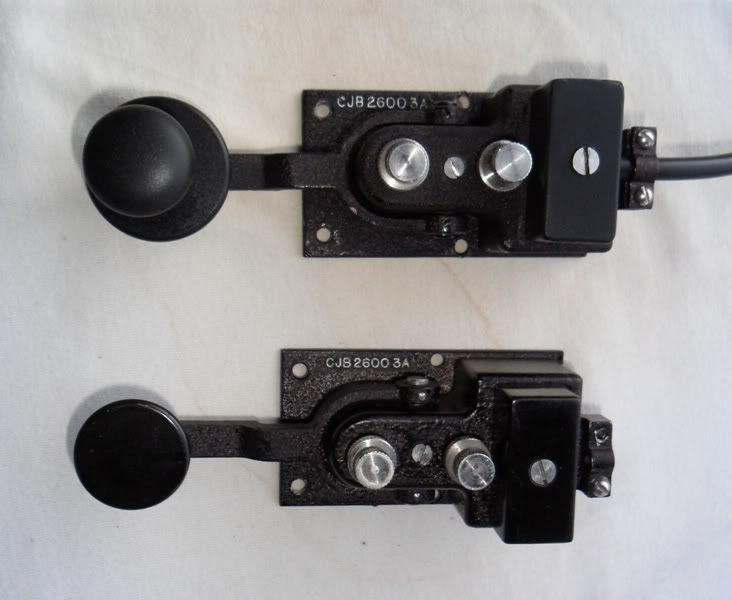 Please, kindly comment.
Rob.
YS1RS
SKCC #8404