SKCC Award Certificate Design Contest
As the SKCC enters its second decade, we would like to update the background designs for the three principal SKCC certificates: Centurion, Tribune, and Senator. Seeing the fabulous artwork submitted for the annual SKCC K3Y QSL cards, and recognizing that we some very talented artists among us, we seek those talents to help us revise the these certificates.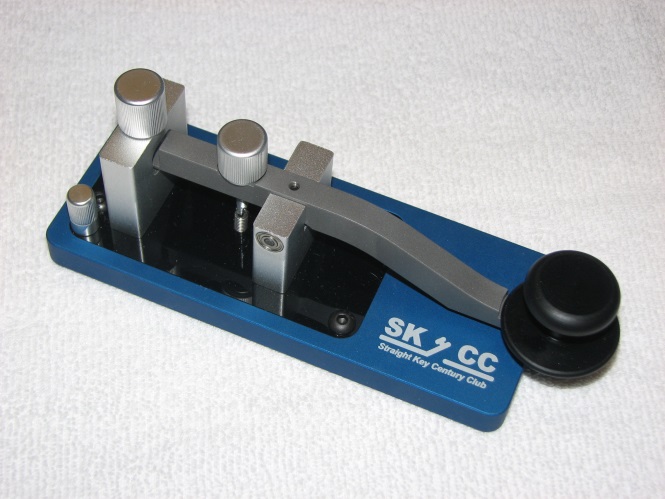 Click to enlarge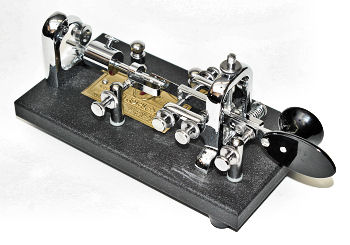 Click to enlarge
As an incentive, we are holding a design competition and offering a prize: the winner's choice of an SKCC straight key or a Vibroplex bug. The winner's package of three background illustrations/images will become the standard for future certificates. These certificates will also include the designer's name and call sign in an inconspicuous location.
The designs should reflect the period of the Roman Empire. The background can be images, illustrations, and/or line art to represent the period and the level of each award. The Colosseum, Roman busts – these just a few of many possible ideas! "Put your thinking caps on," as my elementary teacher used to say.
The designs should reflect the advancement from Centurion, through Tribune, to Senator. Each package will be displayed on this page. Members will have an opportunity to vote for their favorite design, as they have annually for our K3Y QSL card. This page also will be used for voting, starting when the submissions window closes, on or about 1 May 2017. Check the SKCC home page for details as they become available.
We strongly recommend that designers check out the three current designs to see the artwork and text that is currently included. Designers should plan to allocate as much space for text as you see in the current versions. To download copies of the current certificates, click here for the Centurion certificate, here for the Tribune version, and here for Senator.
Please note: For the contest to take place, at least five designers must submit entries. Here are the rules, which have been revised slightly compared with the rules published in the March 2017 issue of "Rag Chew":
1. Three designs constitute a submission: one each for Centurion, Tribune, and Senator. Multiple submissions may be submitted by an individual.
2. Designs should concentrate on the border, background image or images, SKCC logo, and the award name Centurion, Tribune, or Senator. The design must include the following, prominently shown: the club name, Straight Key Century Club, and the SKCC Logo. All other text will be added to the winning design by SKCC.
3. No copyrighted or trademarked material may be used. All submissions must be free of any restrictions on their use.
4. Designs may be multicolored – there is no limit on the number of colors
5. Submitted designs should be 8-1/2 x 11 inches, including borders, and should be in JPG, or PNG format. No other format is acceptable. Please include a small JPG or PNG version of each certificate as a thumbnail image for displaying on this page. Each thumbnail should be 190 pixels wide with the height scaled to maintain the proportions of 8-1/2 x 11 inches.
6. Each submission package should include the designer's name, call sign, and an email address.
7. Deadline for design submissions is 1 May 2017. Email your submissions to the contest's originator and manager, Larry Wandel, AH6AX, at lpwandel@comcast.net.
8. All submitted designs become the property of SKCC.
This page will be open for voting once the submission deadline passes. On or about May 15, we will announce the winner, and the winning designs will be incorporated into the SKCC web site. The winner will be notified and announced via the SKCC web page and "Rag Chew." SKCC members who already have earned these awards may update their certificates with these new ones if they wish.
Good luck!
---
SKCC Certificate Candidates
Click on any design to launch a full-sized image in a separate display window. Each row represents one entry package.
| | | |
| --- | --- | --- |
| Centurion 01 | Tribune 01 | Senator 01 |
| Centurion 02 | Tribune 02 | Senator 02 |
| Centurion 03 | Tribune 03 | Senator 03 |
| Centurion 04 | Tribune 04 | Senator 04 |
| Centurion 05 | Tribune 05 | Senator 05 |
| Centurion 06 | Tribune 06 | Senator 06 |